How to Develop a Best-Practices Admissions Team
For most schools, their admissions department represents the single largest opportunity for growth. Since 2003, we've been working with admissions teams on skill building, improving the enrollment management system, mystery shopping, and providing research so leaders can make informed decisions.
Over the years we've accrued an impressive understanding of Admissions Best Practices that can help your team get to the next level.
Admissions Staff Coaching • Strategic Consulting • Enrollment Management Best-Practices • Mystery Shopping • Admissions Research
Admissions Performance Institute Services
Admissions Coaching Program
The average school 'flushes' 47% of its inquiries every month! That is not a typo.
On average, a well-meaning admissions team will bobble, neglect and mishandle almost half of its monthly inquiries. These inquiries will either move to a competitor or, worse, strand a prospective student in their life-changing career search. From a business perspective, these process 'leaks' translate into hundreds of thousands of enrollment dollars lost to you each month. Losing legitimate inquiries due to lapses in admissions processes can bloat admission costs by up to 20% of total revenue. Wouldn't most of that cost be better spent on improving the education experience, giving scholarships, and improving career services efforts? Or maybe you prefer to give a big check each month to an advertising salesman.
There is a better way.
After 11 years of testing, we've built an Admissions Coaching Program designed to help your school increase lead to start conversion rates by up to 40%. We have proven Admissions Best Practices that we can weave into your very own Conversion Improvement Action Plan, then set about to help you achieve the goal. Think of us as a fully integrated admissions support team down the hall (without the hall).
When a school wants to improve its admissions effort it will typically hire a sales trainer. Admission reps usually pick up good ideas and things improve somewhat…for a while. Then one rep will quit, another will forget what they have learned and another gets distracted and reverts to what is most comfortable. While valuable, sales training is only as effective as the underlying Enrollment Management Process that anchors the schools operation. A quality admissions process will 'work' no matter how skilled an admissions rep might be.
Process improvement toolkit
We use a non-proprietary, transparent testing platform to test new tweaks to your admissions process. This gives us quantitative insight into the highest converting activities. Whether it is reach-out strategies, first point of contact or improving show rates, we test 'everything' to ensure clients get the highest possible ROI on their lead conversion efforts. We use…
64-point GAP analysis of your current admissions process to determine strengths opportunities
Lead qualification software such as our Virtual Admissions Adviser and more
User Experience Research via mystery shopping, net promoter scoring & exit surveys.
Best practices guides & sales letters
Situational talking points & turns of phrase
Enrollment Management Scorecard
Last year we helped clients find millions in wasted opportunity. Find out how you compare against the top performing schools in North America…
When you get down to it, you have basically three resources at your disposal to drive your school's success:
1. Money
2. People
3. Time
Smart business means getting the very most out of your existing resources.
That means before you spend more money on marketing, you get the most out of your current budget; before hiring more people, you get your current staff working on the highest value activities; and before working longer hours, you make the best use of the time you spend working.
Make sense?
We'd like to introduce you to a business process that will enable you to get more out of your existing resources and help you find hundreds of thousands of dollars in lost opportunity.
It's called the "Enrollment Management Scorecard" (EMScorecard™). There is nothing else like it in the education field. We invented it and are happy to share it with you.
The EMScorecard™ is a best-practices business scanning tool, designed to uncover areas of untapped potential through failings in your Enrollment Management processes. The EMScorecard™ is based on thousands of hours of analysis and testing of the most efficient ways to drive the enrollment management process. The EMScorecard™ delivery is based upon the philosophy of Kaizen, a lean management approach developed by Japanese business leaders in the 1950s and used today by some of the most successful companies in the world. To paraphrase, Kaizen simply means "many continuous 1% improvements." Applying a few small process improvements can turn into a 20-30% lift in revenue. Using the EMScorecard, we help you find and focus on proven methods of increasing enrollment, revenue and/or profit margins without spending more on advertising or extra staff.
The EMScorecard™ comprehensive analysis will help school leaders rapidly identify:
Where their greatest operational points of leverage exist;
Several 1-2% opportunities a school can seize upon and leverage into rapid enrollment growth;
Key bottlenecks preventing the successful implementation of good ideas; and
How a school is performing when stacked against competitors.
We've found clients literally millions of dollars in untapped opportunity that they had no idea was slipping through the cracks.
Profit Killers
The EMScorecard™ shows school owners and senior managers how to find the money that is sitting fallow in their businesses, overlooked due to profit-killing actions.
What are profit killers?
Marketing money spent on high cost, low return tactics, while low cost, high return tactics are ignored
Admissions systems that work against the best interest of your school and admissions staff
Too much time spent refining things you already do well, while ignoring new opportunities that could lead to a quantum leap in performance improvement
Ignoring the small oversights that, if fixed, can add hundreds of thousands of dollars to your revenue
How the EMScorecard Works
The EMScorecard™ process is delivered by a Performance Improvement Coach in a virtual boardroom.  Your management and key staff are invited to participate in weekly meetings. During these sessions we:
Conduct a thorough review of your current marketing, admissions and/or retention efforts to benchmark you against Industry Best Practices
Explore and understand the ROI for all your efforts
Implement low cost, high return marketing initiatives
Review and implement tested admissions systems to increase lead-to-start conversions
Conduct additional research to support or refute the findings uncovered in the process
Through the EMScorecard™ process you will gain a detailed action plan to achieve improvements in your school. You will be able to identify where you are strong, where you need improvement and precisely how you can capture lost revenue and profit.
Our approach is ideal for Directors, VPs and Owners responsible for Admissions and/or Marketing who want to create an immediate lift in revenue without having to hire additional sales representatives or buy more advertising.
Research Services
Get the insights you need to make more profitable decisions
The biggest difference between successful admissions departments and their less profitable counterparts is the adoption of best practices in their lead generation and conversion processes.
A best practice is a technique that, through testing, has proven to reliably lead to an optimum result.
In your school there may sit small oversights that, when corrected, have the amazing effect of driving significant amounts of revenue and cost savings to your bottom line.  These oversights can be easily identified by simply understanding the user experience of prospective students who come to your world. Documenting their experiences will allow you as Admissions Leaders to improve the connection between student and Admissions Representative or Financial Aid personnel.
Knowledge is Power
As an Admissions Leader there is nothing worse than flying blind.  We have nine research approaches we can use to shed light on the user experience of prospective students, current students, alumni and employers.
How our Admissions Research solves the flaws in Mystery Shopping
Enrollment Resources Admissions Research goes beyond typical Mystery Shopping.  Where traditional Mystery Shops give a glimpse into incidental performance, the size and scope of in-depth Admissions Research provide credible, quantifiable data and measurable opportunity for improvement.
You gain greater insight into how to run your school more effectively.
Our Guarantee
We are so confident in the insights and opportunities our team will identify for you that we back our talk with a solid performance guarantee: if you aren't happy, for any reason, with the service we provide, you can adjust the invoice to whatever you deem to be fair.
We are that confident that through this research process you will gain key insights that allow you to make better decisions and ensure your success.  It's about optimizing conversion rates within compliance regulations, and user experience research is an inexpensive way to get the ball rolling.

ER took me through a systemized review of our enrollment process. They pinpointing small but leverage able opportunities to improve. We have been able to improve our enrollments by simply reorganizing some of our existing resources. I like that their methods do not require additional expenditures to make them work. Nicely done.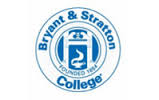 The level of expertise that ER provides is second to none. They truly understand the needs of the proprietary college admissions sector and takes a direct, yet outside the box approach to meet the needs of their clients. The level of analysis and assessment that ER provides will go a long way in increasing the quality of process at our organization. I strongly recommend utilizing ER for your analysis/assessment needs!