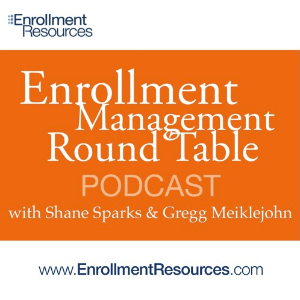 In this first episode of our World-Class Enrollment series, Shane Sparks, Gregg Meiklejohn and Tom King of Enrollment Resources and Velocify EDU leader Steve Davis introduce and give an overview of the seven habits needed to create a World-Class Enrollment Process:
Create Buzz
Capture Interest
Generate a Lead
Build a Culture That Obsesses About a Positive First Impression
Optimize the Interview to Start Ratio
Enrollment Retention Marketing
B2B Marketing for Career Services
They also shared some thought-starters that you can immediately implement in your Enrollment Management Processes.
Check out our Podcast #37: "24 Tips for World-Class Enrollment pt. 1" to learn helpful Enrollment Management Process strategies. With 1 click you'll have access to over 40 podcasts featuring industry insiders sharing their wisdom to you – for free!