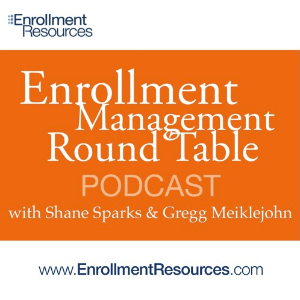 We have this cool, free five-minute process we call Lost Revenue Finder. Through it, we can find out if you're losing millions of dollars in Enrollment Revenue due to small oversights within your Enrollment Management process. Click here to try Lost Revenue Finder yourself.
We usually run this exercise one-to-one, but we thought it would be fun to ask listening schools to try it live.
Join Shane Sparks and Gregg Meiklejohn as they show a few brave volunteers how tiny tweaks to their Enrollment Management process can potentially recoup them millions of dollars in revenue.
Check out Podcast #43 "Lost Revenue Finder Live" to learn how to begin creating a culture of innovation at your school. With 1 click you'll have on-demand access to over 40 podcasts featuring industry insiders sharing their wisdom with you – for free!