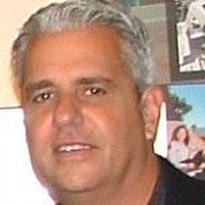 Enrollment Resources is pleased to announce that Scott Spitolnick has joined our team effective immediately. Scott has over 30 years' experience in Career Education Enrollment Management. Working successfully in several roles on the school and vendor side, Scott has managed lead generation campaigns, PR/branding campaigns, call centers, as well as both strategic and tactical admissions management. Enrollment Resources' mission statement is to simply "pursue the truth." Scott also holds the same core values.
In his role as VP, Admissions Systems, Scott will be working with Career Schools to adopt our Virtual Adviser Suite of Software. Virtual Adviser, when put to use, significantly increases revenues for Career Schools without them having to buy advertising, hire staff or engage with sales trainers. 
Contact Information:
Scott Spitolnick can be reached at 1-813-618-8164.
Enrollment Resources can be reached at 250-391-9494.
Background of Scott Spitolnick
Scott Spitolnick has nearly 30 years' experience helping some of the major post-secondary schools in the U.S. get the most out of their admissions and marketing operations. Scott has been responsible for hiring, managing and training admissions teams, as well as formulating and implementing inquiry tracking and follow-up procedures, budget management, analyzing and formulating advertising and marketing plans, analysis of target market data, development of market penetration analysis reports and other systematic planning and budgeting procedures.
Scott also worked as Director of Business Development for a full-service advertising agency that specializes in advertising and marketing for the education sector.
Scott has developed marketing plans and services to increase inquiry flow and enrollment conversion rates for clients through formulating Digital Marketing strategies,  Multi-channel inquiry generation and nurturing programs, Direct Mail campaigns, Newspaper Insert programs, Admissions Training, Reporting and Inquiry Tracking and Follow-Up programs.
For the past three years, Scott has worked at an Admissions Consulting firm, focusing on training, coaching, and monitoring numerous admissions teams both nationally and internationally. As a Corporate Executive and Consultant, Scott has become a master at hiring and training talent, team building, planning admissions and marketing strategies that achieve results.
Additionally, Scott has spoken at numerous state organizations in Florida, Missouri, Tennessee and California on a broad range of topics concerning post-secondary admissions and marketing efforts. Subjects included Admissions Representative training, the Design and Implementation of Advertising and Marketing Plans, and other topics dealing with the advertising and admissions efforts of the post-secondary school sector.
In his spare time, Scott enjoys scuba diving, on- and off-road cycling, skiing (snow and water), and has become a Karaoke Rockstar.