One of the outcomes of mobile phone adoption is we have the 'entire' world available to us sitting within this little rectangle box, which in turn is constantly attached to our person. 'Content' is being dumped into the internet slipstream landing in the little smartphone boxes. Professional branding and PR types compete intensely for your attention. The bi-product is an incredibly pervasive stream of unfiltered media content: cute kittens followed immediately by cops killing people. We as consumers chew on what is mostly crap, each and every day, whether we like it or not.
Content one, two and three point zero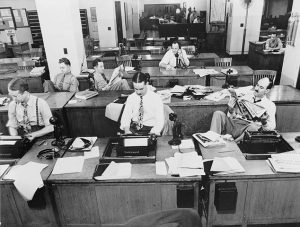 Back in the day, PR people would get hired by companies to wine and dine assignment editors, writers and personalities to speak favourably about their clients. Media controlled the message and they shaped the content. My Dad was a photo editor at a major Daily. One of his jobs was to sort through images, match them with stories, then write captions and headlines, gluing the story and photos together. His lament was 90% of his job involved being negative, but that's what sold papers. His thinking behind this was readers would say, 'at least my house didn't burn down or my car didn't crash'. Basically, consumers gained an appreciation of their lives by comparing themselves to the misery of others being displayed in the papers or on the news. Negative news garnered readership which garnered media buy.
The dawning of 2.0 actually came pre-internet, when TV started channeling horrendous footing of war atrocities from the Vietnam War. This jarring violent footage of freaked out miserable villagers, soldiers, mutilated bodies, etc. helped to kick start the Vietnam War protests in the 70's, catalyzing social change. The Korean War was just as hideous, but its documented footage was not pushed into the living rooms of the masses while eating their TV dinners.
Now 2.0 is firmly entrenched; with thousands of Clickbait sites feeding content to massive information addiction portals such as Facebook. We as consumers have sort of become our own photo editors plus consumers of this massive surge of content engulfs us; most of it salacious, violent or negative in nature.
We have direct daily access to massive amounts of footage that often elicits negative feelings. It is pervasive. Facebook paying over 150 Clickbait companies hundreds of millions a year to generate footage is a 'small' example of how big this trend has become. We are being pounded and pounded with amateur and professionally produced news footage everywhere, every day. Much of the footage has an agenda. SUGGING ­– 'selling under the guise of' ­– is a staple of the PR industry.
Fear that seeps everywhere…
In my opinion, this phenomenon is generating a palpable angst with many folks within society, more negative crap than any average person ever needs to know. Marketers need to deal with this collective angst like never before. Salespeople now often have to unspool partially or totally false information previously gleaned online. But mostly marketing and sales types must now fold into their marketing plans the new reality of dealing with the collective and individual fear pulsing within their target market.
…like carbon monoxide.
If you are asking me how to deal with this societal angst within the context of marketing our stuff, heck, I don't totally know. I am thinking that perhaps the day of marketers just 'selling stuff' is over. Marketing now shapes opinion and self-esteem, in turn shaping our society. Is it our duty now to market in such a way that we leave society in better shape along the way?
I will say, that having awareness and an intention around this question, will in turn, allow ideas and solutions to bubble to the surface…
I'm curious about your thoughts….
Namaste, Gregg Meiklejohn