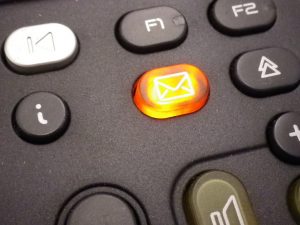 Hi its Scott Spitolnick, VP Admissions Systems Enrollment Resources here leaving you with a performance improvement tip… This tip will take about 30 seconds for you to read. It's worth every second.
I was mystery shopping after hours, knowing that schools for the most part would be closed. I wanted to confirm my gut feeling, that schools are losing inquiries after hours. Out of 12 calls I made, only ONE went to a live person (answering service). The rest went to front-desk voicemail, or in some cases, just an info message stating I was calling outside of business hours. 
Voicemail = Dropped Calls
What we do know is two things, one familiar to us all and the other not so much. First, the call connection rate on voicemail is horrible. Second, what few of us know, when prospective students call and hear voicemail, 61% of the time they drop the call. If you think you have two voicemails, it's more likely that five called in; you just don't know about those missed calls. What's the fix? You could get an answering service like the realtors use or better yet, give admissions reps a "hot phone" outside normal business hours (holidays, weekends, etc) so you don't miss those inquiries.
Even if very few reach out on holidays, evenings and weekends, the leakage can add up. Here's an example: only two missed leads a week equates to 100 inbound leads per year, or ten to fifteen enrollments per year lost. How do you think that will affect your bottom line?