How to Identify Prospect Motivations to Improve Admissions & Marketing Performance
What are the stories that drive your prospects? How do you meet them where they are in order to offer optimal support?
---
Shane Sparks, Co-Founder and CEO of Enrollment Resources, recently presented research to help answer these questions. In an informative 30-minute Seminar, originally presented in December 2021, Shane shares research-driven insight on prospect motivation and "Social Styles" then offers simple approaches you can implement to better serve your prospects and ultimately increase enrollments. A link to the video and full transcript is now available for you to view at your convenience.
---
You'll Learn:
How to Determine Prospect Motivation

The Social Science Behind "Social Styles"

Impacts of Prospect Communication Preferences

Benefits of a Personalized Admissions Approach

How Motivation Research Can Combat Rising Ad Cost
In a talk that's both engaging and interactive, Shane clearly outlines how to determine prospect motivation and why it is your main marketing currency.
Access the Video & Transcript
Enter your name and email address to gain access to exclusive Enrollment Resources content, including a video link and full transcript of Shane's insightful talk on prospect motivation.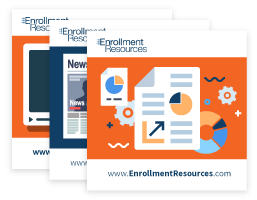 Watch the Hidden Motivations Video Today
Identify Prospect Motivations to Improve Admissions & Marketing Performance*
*By filling out this form, you will be added as one of Enrollment Resources' Training Library members. This will give you updates to new content, and access to being the first notified of any training. Look for the confirmation email which will have your direct link to the Library. You may remove yourself from the exclusive access at any time by clicking the links at the bottom of the email.