The NWCCF Enrollment and
Online Marketing Virtual Conference
Hello to our Washington schools! For April 29th, Enrollment Resources has partnered with the Northwest Career Colleges Federation to bring you information so you can start improving your Enrollment Processes. It's totally free. Send your team to the breakout rooms that matter to them the most. Lead Gen and PPC Marketing, Student Retention Marketing, and Tech, topics will be explored in depth. Four breakout sessions in total.
We intend to offer you more value than you expect. We want to send you back to your School with quality thought-starters you can put to work immediately, without the help of gurus or hotshot consultants.
On this page:
What to Expect
We are going to make great use of Zoom's "Breakout Rooms" to focus on what is the most important to you and your team. After the starting Welcome from our Co-Founder and CEO, participants will then see a pop up where they can choose which Track Session they would like to participate in. At the end of the session, all participants will automatically be returned to the main lobby. At the appointed time, we will invite you to choose the next session to attend.
We invite everyone who is able to sit and chat in the lobby at the end. We will have our staff on hand for any questions; just send a chat!
Agenda – April 29th
Hover your mouse over ⓘ to read a full description. All times Pacific.
TIME
Marketing Track
Web and PPC Track
1:00 – 1:10
Welcome and Introductions – Main lobby
1:10 – 1:45
Marketing for Student Retention

ⓘ

2021 – From Digital Age to Digital Disruption

ⓘ

11:45 – 1:50
Regroup in Lobby, small break
1:50 – 2:25
Hidden Motivations of Your Students

ⓘ

How To Split Test Tiny Website Elements To Gain More Organic Inquiries

ⓘ

2:25 – 2:30+
Wrap Up: Lessons Learned, Questions – Main lobby
Requirements
To be able to fully participate in the conference, participants will need to make sure that their version of Zoom is at minimum version 5.4.3. You can visit https://zoom.us/download#client_4meeting to download the update.
Please check with your technical support person ahead of the conference to make sure your computer is able to run Zoom, and is set up to work with the video, microphone, speakers, and/or headset of your system.
Gregg Meiklejohn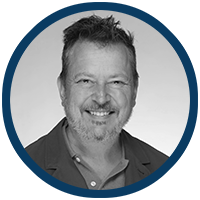 As a strategic marketer with nearly 30 years of experience, Gregg is an expert in market research and branding businesses through online and traditional public relations tactics. He is also ER's Scenario Planner, analyzing and calling industry trends before they emerge into public view. Gregg developed the award-winning program Knowledge Communities, which has consistently given clients massive returns at pennies on the dollar (when compared to advertising). He can frequently be found giving workshops, recording podcasts and teaching boot camps at conferences across North America.
Gregg's session:
Marketing for Student Retention
Sasha Tiede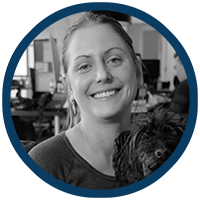 Sasha is a self-taught junior front-end developer specializing in responsive development with Bootstrap, HTML to WordPress conversions, and WordPress theme customizations. It was the union of the technical and the creative that drew her to this field, and as an exceptionally strong analytical problem solver, she is an expert troubleshooter.
Sasha's session:
How To Split Test Tiny Website Elements To Gain More Organic Inquiries
Sterling Simpson
Sterling collaborates with school owners and senior management to improve their online marketing and admissions performance, without spending more on advertising or extra staff. As a former Conversion Leader and award-winning search marketer, Sterling is an excellent resource for schools interested in improving their conversion rates and increasing enrollment by evaluating and developing their online marketing tactics.
Sterling's session:
Hidden Motivations of Your Students
Tammy Miles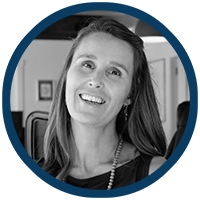 Tammy has been at the forefront of the marketing innovation-response to the tremendous changes in the private post-secondary sector. For the past 13+ years, she has collaborated with school owners and senior management to improve their online marketing performance. As an online digital marketing professional, she's an expert in SEM management and Conversion Rate Optimization (CRO).
Tammy's session:
2021 What You Need to Know: PPC and Web Implications
Tom King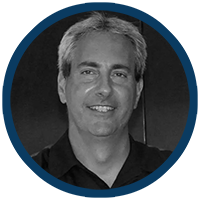 Tom has been involved in education admissions and marketing for the last 14 years and in sales, marketing, and digital media for the last 25 years. He focuses on evaluating and improving tactics within the marketing and admissions processes for colleges, to help them quickly improve their conversion rates and increase enrollment.
Tom's session:
Marketing for Student Retention