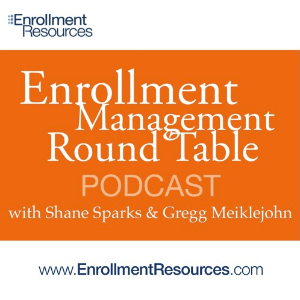 Innovation is the best way to give your school a lasting and defendable competitive advantage. Yet most schools operate in largely the same manner as their competitors, preserving stale processes simply because "that's how things have always been done." Wouldn't you rather your school be known as the Apple Computer or Tesla of your sector?
Join Shane Sparks, Gregg Meiklejohn and Tom King of Enrollment Resources as they explore how you can create a culture of innovation at your school.
Check out Podcast #42 "How To Create A Culture of Innovation" to learn how to begin creating a culture of innovation at your school. With 1 click you'll have on-demand access to over 40 podcasts featuring industry insiders sharing their wisdom with you – for free!
https://enrollmentresources.com/wp-content/uploads/2019/02/New-ER-signature.png
0
0
Shane Sparks
https://enrollmentresources.com/wp-content/uploads/2019/02/New-ER-signature.png
Shane Sparks
2017-12-01 09:30:35
2019-02-21 10:24:12
[Podcast] How To Create A Culture of Innovation