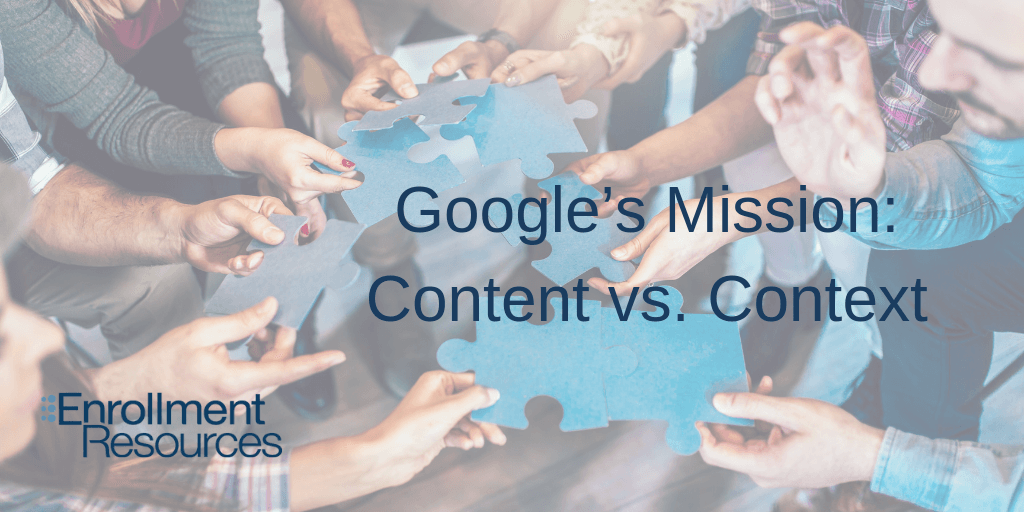 Tammy Miles is the Director of Paid Search Marketing at Enrollment Resources. She recently attended the 2019 Google Marketing Live Conference in San Francisco. The event attracted over 5000 participants from 68 Countries, with most of the buzz focused around Google's new ad features and artificial intelligence (AI) technology innovations. This is her summary of the main takeaways for schools looking to reach their EDU prospects.
Do You Know Your Prospect? Google Does
Google reiterated their mission: to deliver content that is useful, helpful, and transparent to their users while creating personalized and meaningful experiences that respect the privacy of those same users. To that end, Google advertising is heading beyond content and creative to the vast universe of user context.
https://enrollmentresources.com/wp-content/uploads/2019/02/New-ER-signature.png
0
0
Tammy Miles
https://enrollmentresources.com/wp-content/uploads/2019/02/New-ER-signature.png
Tammy Miles
2019-06-10 09:08:23
2019-06-11 08:54:14
Google's Mission: Content vs. User Context