How to Grow a School Using Data
April 14th, 2022
Join us on April 14th for the next in our expert showcase series of useful and comprehensive higher-ed information!
We'd like to welcome Frank Gerencser, CEO and co-founder of triOS College, as our next guest for the Enrollment Resources Partner Webinar Series.
Frank started out as a small IT company, training other businesses how to install IT infrastructure. Realizing the demand for skilled IT techs, he grew into one of the largest career school chains in Ontario, Canada and acquired Eastern College in the Maritimes a few years ago.
He's going to share his growth journey and walk us through:
How they use data to make informed decisions about scaling their school
Ways they think about conversion optimization in their daily operations
An insider perspective of their SIS student management system they developed to help uncover scalable insights in all aspects of their business
---
What: How to Grow a School Using Data
When: April 14th from from 10:00am to 11:00am PST
Where: Virtual!
---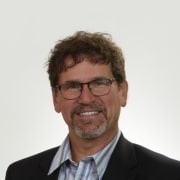 Frank Gerencser is the Chief Executive Officer and co-founder of triOS Corporation, the parent company of triOS College Business Technology Healthcare Inc., Eastern College Inc., and Lifecycle Systems Corporation. He was recognized with the Queen Elizabeth II Diamond Jubilee Medal and the recipient of the University of Waterloo Faculty of Engineering 2018 Alumni Achievement Medal for Professional Achievement, his alma mater where he received his System Design Engineering degree. He sits on several boards, including the Career Colleges Ontario (CCO), and is an active member of the Young Presidents Organization (YPO)

With over 29 years of education experience, triOS is one of Canada's largest career training organizations dedicated to helping students become job-ready graduates. They offer diploma programs in high demand areas of study such as business, technology, healthcare, law, and supply chain.
Registration
Use the form on the right-hand side of this page to register.
Upon registration, you'll receive three emails: an immediate confirmation email with your link to join the event, a reminder the day before, and one more reminder the day of.
You will receive occasional invites to future Best Practice Webinars, typically every 4-6 weeks. And if you ever want a fresh perspective on ways to increase your enrollment, just pick up the phone and call 250-391-9494. We are always happy to help.
Requirements
To be able to fully participate, participants will need to make sure that their version of Zoom is the latest. You can visit https://zoom.us/download#client_4meeting to download the update.
Please check with your technical support person ahead of the conference to make sure your computer is able to run Zoom, and is set up to work with the video, microphone, speakers, and/or headset of your system.