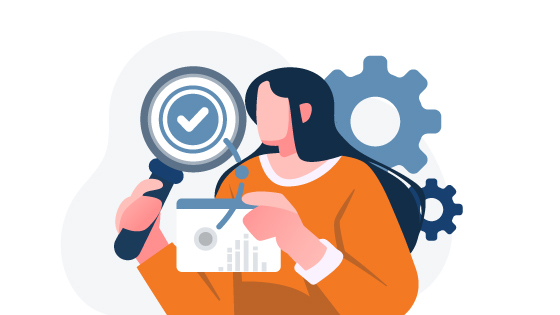 Enrollment Resources has three exciting new tools to help your school convert even more quality leads into enrollments:
These advancements are available to our clients right now! Tell your Customer Success Specialist that you want to learn more about these new tools for your team or fill out this form. We'll help you get started and show you how to make the most of these advancements. 
 Read on to learn more about these new tools available to you! 
The Conversion Toolbar gives prospects the opportunity to convert on your website in four unique ways, each catering to a different stage of the prospect's journey. 
The toolbar contains four tested and proven calls to action and remains ever-present along the bottom of your website on desktop and mobile. At any moment during their visit, prospects can engage with the toolbar according to their unique needs, increasing their likelihood to inquire and ultimately resulting in more conversions from your website.
Watch our quick demo to see it in action!
Prospects visit your site at different stages in their decision making process. Some may want to apply right away, while others might just want to ask a question. Customize the Conversion Toolbar with the most valuable calls-to-action for your unique funnel:
Ask a Question:

A chatbot-inspired lead capture tool designed for prospects with specific questions.

Call and Visit Us, Apply Online:

Make user-friendly links to your campus phone and 'schedule a tour' form obvious and available for prospects ready to take the next step.

Program Info:

Open our popular "Get the Details" multi-step form, presented in an overlay that works anywhere on your site.
How It Works
The toolbar can be installed and customized with a simple code snippet that is added to your website. It can also be matched to your school's brand colors. In most cases this can be done quickly and easily by you, your technical team or Enrollment Resources. 
Once installed, the toolbar receives updates and improvements without any additional changes to your site.
CRM Browser Extension for Virtual Adviser
Conveniently view your Virtual Adviser results, including the Insight Summary, from your CRM or email notifications with the CRM Browser Extension.
The CRM Browser Extension allows your team to see the insights and personal details provided by prospects through the Career Training Readiness Lead Funnel in your CRM – bringing the prospect's Virtual Adviser Profile where you need it most.
The extension is simple to set up and works in most CRMs. Here's how it works!
When you browse a prospect's record in your CRM, SIS or email that has a corresponding Virtual Adviser record, the CRM Browser Extension will automatically open to display all of the valuable details and insights collected through Virtual Adviser pathways.
This includes:
Contact info, picture and social media links

Live activity status and progression

Social style

Insights Summary*

Profile data (Grad Year, Working Status, Motivations, etc.)

Timeline of interactions
How It Works
The CRM Browser Extension is currently available for Google Chrome and Microsoft Edge. Download it through the Chrome Web Store or Microsoft Store.  
Once installed on a Chrome or Edge browser and logged in using your Virtual Adviser account, the CRM Browser Extension will scan pages for Virtual Adviser links. When found, the extension will automatically appear on the right side of your browser window. For convenience, the CRM Browser Extension can be collapsed down to a single button.
*What Is The Insights Summary?
The Insights Summary is designed to walk your admissions reps through the prospect's situation, showing your team a collection of insights, scripts and best practices tailored specifically to each prospect.
A detailed Insights Summary is created for every prospect who completes the Career Training Readiness Lead Funnel. It includes valuable information such as their current work situation, goals, potential challenges, supporters and more. Importantly, the summary also offers easy-to-follow expert guidance to help your admissions team understand and apply that information.
With the CRM Browser Extension, the expert guidance of the Insights Summary is now conveniently accessible in your CRM. Until now, it was only available through the Virtual Adviser interface or via email. The Insights Summary now available in your CRM is also fully customizable so you can highlight the most important details for your team.
Lenses with AI Insights for Virtual Adviser
AI Analysis Delivering Personalized Marketing Insights
Introducing Lenses, the cutting-edge market research tool for Virtual Adviser that revolutionizes the way you view your prospects. 
Powered by AI, Lenses finds common themes and patterns in your prospects' responses on the Career Training Readiness Lead Funnel, making it much easier to learn from – and adapt to – what your prospects have shared with you.  
Lenses empowers your team to make data-driven decisions that unlock new possibilities, creating a truly personalized and effective marketing approach that connects with your prospects on a deeper level. 
With Lenses' AI analysis, your marketing strategy can tailor itself to your prospects' evolving preferences and needs.  
See the power of AI!
Deeper Understanding Of Your Prospects
Lenses provides invaluable insights into who your prospects are. 
Lenses AI efficiently extracts and analyzes your prospects' responses on the Career Training Readiness Lead Funnel, providing invaluable insights into how your admissions and marketing teams can best connect with them based on their stated desires and challenges.
Each Lens offers a unique window into the mindset and circumstances of a particular segment of your prospects, visualized through informative bar graphs and insightful Venn diagrams. 
The AI analysis provides a comprehensive summary of the information collected, along with valuable insights your team can use to shape your marketing strategy.
Dynamic Marketing Suggestions
With Lenses' AI analysis, your marketing strategy can evolve alongside your prospects, constantly adapting and tailoring itself to their preferences and needs. 
Lenses AI generates four tailored marketing suggestions based on your prospects' data – data that you are constantly adding to through your Career Readiness Lead Funnels. 
This dynamic approach to data analysis ensures that your school's marketing team stays ahead of the curve and engages with prospects in a way that resonates with them personally.
Reveal Enrollment Roadblocks
Lenses' AI also uncovers potential "enrollment roadblocks" by analyzing open-text responses from prospects. Gone are the days of daunting manual analysis, as AI seamlessly reveals your prospects' most common sentiments and challenges.    
Discover the power of Lenses today and stay ahead of the competition. Revolutionize the way you understand your prospects.