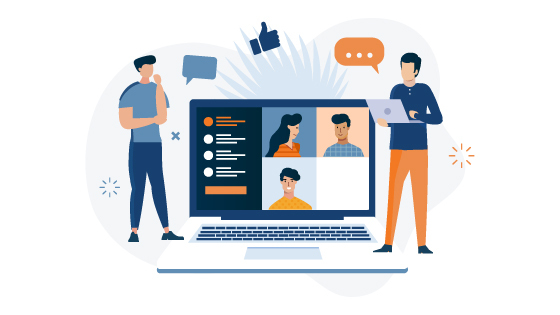 How would you feel about your school's next intake if your Admissions team had 15 times more tour requests?
We know that prospective students who request a school tour/information session are significantly more likely to enroll. Still, the majority of schools don't properly empower prospects to take that step.
How do you get more prospective students to actively request a tour/information session?
The Solution:
High Converting Lead Funnels 
The simple addition of Enrollment Resources' Lead Funnels to your school's existing website can drastically improve not only the volume of leads you generate, but also tour requests. The majority of prospective students who connect with your school through our proven Lead Funnels will request to book a tour before an Admissions Rep ever speaks with them.
Our Multi-Step Form increases tour requests by an average of 40%.
Our Career Training Readiness Lead Funnel generates an average of 15 times tours.*
Book Tour Requests via Classic Web Form vs. via Career Training Readiness Lead Funnel: A Comparison
Below we examine the percentage of tour requests received off a school's basic "Book a Tour" form compared with tour requests made by prospects when they reached the end of the Career Training Readiness Lead Funnel. Findings are from a selection of 10 long term clients over the course of 22 months.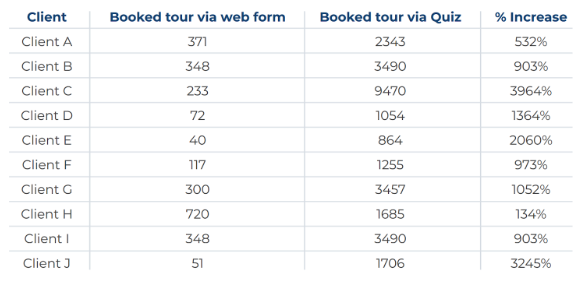 Protect Against Admissions Burnout: Streamline Tour Requests
When a lead from these high performance Lead Funnels hits your inbox, often the prospective student has already proactively requested a tour. Admissions Reps can retire from phone tag. Eliminate the time-consuming and frustrating process of trying to connect with traditional contact form leads to try to convince them to book a tour. Jump right into meaningful conversations with motivated prospects who have already requested a meeting with your school.
Protect against Admissions burnout
Connect with more motivated prospects
Enroll more students with less time & resources
Are high converting Lead Funnels from Enrollment Resources right for your school? Find out!
Get a personalized demo and see for yourself how the simple addition of these proven tools can fill your Admissions calendars.
Try Lead Funnels Risk-Free for 90 Days
Get an immediate boost in organic leads or DON'T PAY. The team of EDU marketing and development specialists at Enrollment Resources will implement the Virtual Adviser Lead Funnels on your school's website and if you feel you've received anything less than substantial value, get a full refund within the first 90 days, no questions asked.
You will keep all leads generated during the 90 days, no matter what.
*Average of tour requests through standard "book a tour" forms vs Enrollment Resources' Career Training Readiness Lead Funnel. Sample size of 31,414 prospective students who booked tours from 10 schools over 22 months (Jan 2021-Oct 2022).