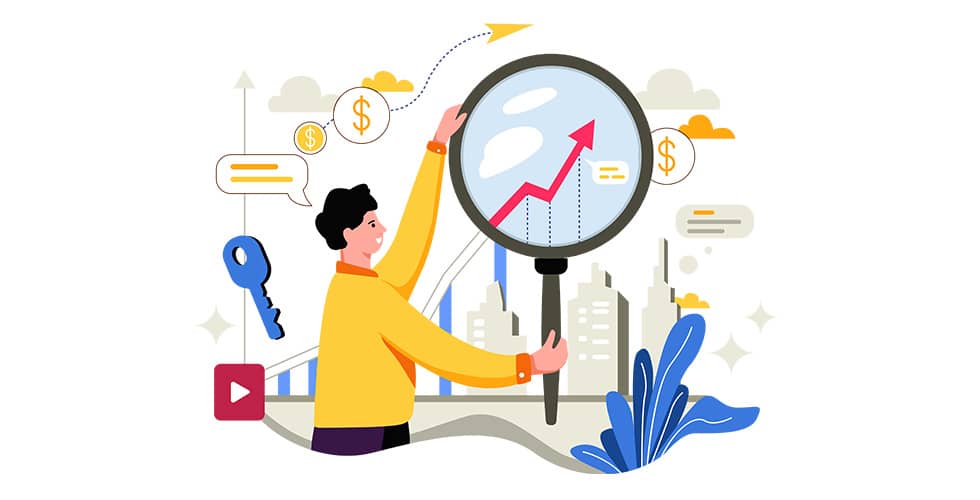 After more than twenty years in the education sector, one of the toughest things we continue to see is excellent small to mid-sized schools struggle to fill classes. The dedication it takes to create and maintain a great school doesn't always leave a lot of time or resources left over to market your school. 
If you're looking for answers on how to attract and convert more interested prospects into successful students, you're in the right place.
5 Crucial Elements to Increase School Enrollment
Your website can and should be one of the best and most cost-effective lead generation sources for your school. But before you shell out money and effort to drive prospects to your site, make sure the site will be compelling to visitors.
The vast majority of website traffic today comes from mobile devices. A mistake we see too often is schools that only evaluate the look and usability of their website on desktop and ignore the way MOST students will access and use the site. Be sure your website has a responsive design that's easy to navigate for mobile users.
As for content, take a look at your school's website and ask yourself the following questions:
Where am I?
What can I do here?
WHY should I do it?
Try to imagine you're seeing the site for the first time. If you weren't familiar with your school and arrived on your website, would you be able to answer the three questions above within 3-5 seconds? That's how long the average website visitor takes to decide whether or not to stay on a website.
Does your website clearly communicate who you are? Is it clear, to a prospective student, what they can do on your website – i.e. get information about potential career training programs? Is there compelling language that speaks directly to the prospective student's needs and potential anxieties that would compel them to stick around?
Another mistake schools make on their website is too much copy about themselves. They focus on things like their history or staff or facilities. Those are likely great features, but that type of language requires the reader to do all of the work to decipher exactly how those features benefit them.
Wonder if you need a new website? Click here for an article with tips that could save you thousands on a costly re-build
When we talk about "conversion" we mean the moment when a prospect takes some action in the enrollment funnel. For example when someone fills out a contact form or books a tour off your website or when an individual transitions from a prospect to an enrolled student.
When we talk about increasing enrollment, we are specifically interested in elements on your website and other online areas that move prospective students down the sales funnel. These elements include:
Signup/Contact Forms
Tour Request Forms
Instant Messaging/Chat Features
Apply Online Forms
Do you have clear, compelling contact forms on all major pages of your website?
A quality contact form can be an incredible way to boost website conversion.
Some people don't like the look of a contact form on every page or think it feels "too salesy." While overall look is a consideration, the purpose of your site isn't to just be attractive. It's about providing a simple way for prospective students to take action and move forward with their pursuit of career training with your help.
There are 3 primary sources of traffic to a website that can influence your enrollments:
Organic Traffic: This refers to traffic generated when someone researches your brand or comes across your site while searching for something related to your school like a program you offer. Organic traffic is aided by Search Engine Optimization, or SEO as it's most commonly referred to.
Paid Search: Paid Search Advertising, through partners like Google, can be one of the most effective and impactful drivers of traffic to your website. When done correctly, Google search has one of the highest returns on investment for digital advertising.
Social Media: Once you have inquiries coming in from your advertising, you can start to use audiences in social media. For lead generation for schools through social media, Facebook provides the best option in terms of targeting your audience. The secret to social media marketing is to laser-focus the ads you display to the relevant audience.
Learn more on Paid Search for the EDU market.
You've done it – you've driven traffic to your optimized website and an interested prospect filled out the contact form. What now? Way too often we encounter schools that say "we need more leads," but when a lead comes in the result is a missed connection due to a lack of solid admissions processes.
To optimize your admissions systems to increase enrollment, the first step is to do an honest assessment of your current performance. Use the list below to benchmark your current admissions performance.
The Six Pillars of Successful Admissions:
Lead Contact Rate – What percentage of inquiries (leads) do we make contact with (become prospects)?
Appointment/Tour Set Rate – What percentage of students that we get a hold of will set an appointment?
Appointment Show Rate – What percentage of appointments set actually show?
Application Rate – What percentage of shows fill out paperwork to apply?
Enrollment (Packaging) Rate – What percentage of students who apply, get packaged and complete financial aid and get accepted?
Start Rate – What percentage of enrolled students start?
If you focus on these 6 key ratios, then you will have a solid handle on your Admissions team's performance.
Click here to learn how understanding your prospects' "Social Style" can supercharge your Admissions efforts
5. RE-Marketing & Referrals
Not every prospect that falls out of touch with your school does so due to lack of interest. Life happens. Obstacles get in our way. We know the buying cycle on education for some prospects can be as much as 12 months or more, but typical admissions processes give up on prospects after just 2-4 weeks.
If you can periodically keep in contact with your prospect database, and provide valuable information that can help them while they sort out their options, you stand a better chance to be the resource they turn to when they're ready.
Tips for Remarketing Emails:
Don't flood their inbox – 1 email per month would be the maximum for these contacts.
Keep content as relevant as possible – only send things relevant to their program of interest at their chosen location etc.
Always include a clear and compelling call to action – make it as easy as possible for the prospect to take the next step. "Click here to book a tour" etc.
As for referrals, the #1 greatest resource you have when it comes to increasing student enrollment is your current students and graduates. We know referral leads convert at a much higher rate than any other lead source.
If you're not asking happy, satisfied students and graduates if they know anyone else who could benefit from your help the way they have, you're missing a massive opportunity to boost enrollment.
Efforts to refine your approach in these critical five areas will help to increase student enrollment and can have a dramatic impact on your school's overall performance.