Why are school leaders choosing Enrollment Resources? See for yourself…
Don Farquharson, President of Wellspring School of Allied Health discusses his experience with Enrollment Resources
---
Robert Prendergast, Industry Leader, shares his thoughts on working with Enrollment Resources
---
"Enrollment Resources continues to make the advances that their competition can only dream of."
– Jim Liponis, President & CEO, NTI
We specialize in helping schools squeeze every last dollar of value from the marketing budget, and every last opportunity out of their admission effort. We believe you can increase student enrollment and revenue without having to spend more on marketing or hire additional staff. In fact, with the right Enrollment Management systems you should be able to increase school revenue and reduce costs.
Let our Experts Help
If you think you have a marketing or admissions problem, you probably do. Learn more about how our Internet Marketing services, our industry-leading Virtual Admissions Advisor Software, and our exclusive best-practice analysis tool the EMScorecard™ can help you increase enrollment and profitability.
We invite you to call us at 250.391.9494 or email us for a no-obligation conversation. We promise it's painless to talk with us, and you won't be subjected to a sales pitch.
Sincerely,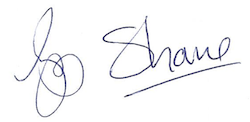 Gregg Meiklejohn & Shane Sparks
Founders, Enrollment Resources Inc.