Get Ideas to Help Increase Student Enrollment & Reduce Costs

We believe you can increase student enrollment and revenue without having to spend more on marketing or hire additional staff. In fact, you should be able to increase school revenue and reduce costs. Intrigued? There is some great information that can help you in the "Centers of Excellence" sections of this site, located above. Pick the one that matches your role.
Join our Best Practices Learning Community

Use the form on the right to sign up for our Best Practices Series. You'll get immediate access to the white paper: "Enrollment Secrets of Top Performing Schools," plus invites to our free monthly best-practice conference calls/webinars, and access to our monthly Mastermind group where you can connect with other leaders in education. So, sign up now and join the thousands of EDU leaders in our Best Practice Community. (Don't worry, you can always unsubscribe if it's not for you.)
Finally, if you think we may be able to help, please call 250.391.9494 or email us for a no-obligation conversation. We promise it's painless to talk with us, and you will never be subjected to a miserable sales pitch.
Sincerely,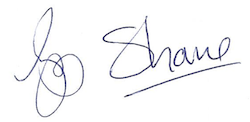 Gregg Meiklejohn & Shane Sparks
Founders, Enrollment Resources Inc