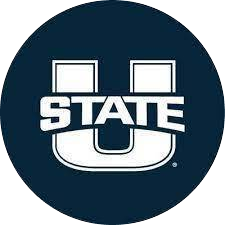 Founded in 1888, USU is a public land-grant research university with over 27,000 students in both undergraduate and graduate programs. The University is associated with 7 Rhodes Scholars, 1 Nobel Prize winner and a MacArthur Fellows Program Inductee.
Grow enrollment in the University's online programs

Combat the trend of falling enrollment at traditional 4-year college/university



Solution: Custom Lead Funnel
A custom Lead Funnel, created specially for online Higher Ed prospects, was implemented on the USU website to convert more website visitors to prospective students in order to increase the percentage of prospects that request an information session and ultimately boost enrollment.
20% increase in leads for USU's online degree programs

50% increase in invitations to attend USU
No increase in marketing costs
Like many traditional 4-year universities, Utah State University (USU) is concerned with the nation-wide trend of decreased enrollment. While the National Center for Education Statistics* projects an optimistic 8% rise in post secondary enrollment between 2020-2030, that potential uptick does not match the documented 9% decrease in total undergraduate enrollment experienced in the previous decade.
Data from the National Student Clearinghouse Research Center** (Spring 2022) showed a continued downward trend in enrollment across all post secondary, with public four-year colleges hit with the sector's second biggest decline at 3.4%.
The Plan: Empower Prospects & Create Deeper Connections with Potential Students
In September 2022, USU partnered with Enrollment Resources in an effort to boost enrollment in their Online programs. To serve this goal, Enrollment Resources implemented a custom Lead Funnel, modeled after their high-performance Career Training Readiness Quiz and powered by their proprietary Virtual Adviser software, on the University's online programs website.
The custom Lead Funnel, provides a low-pressure way for prospects to engage with the school and receive valuable personal insight on their own goals, social style and individual situation and also encourages them to book an information session with the school. This custom pathway is specifically tailored to prospects of online education programs from Associate Degree level to Doctorate.
In accordance with Enrollment Resources' proven and documented best practices, a call-to-action and link to the Lead Funnel was placed in the website header, in the body of the homepage and within the body of the program pages.
About the Readiness Quiz Lead Funnel
Created by Enrollment Resources research and development team, the original Career Training Readiness Quiz Lead Funnel was designed to increase website inquiries, improve lead-quality and boost tour/info session requests. Backed by behavioral psychology and field tested on well over 250,000 prospective students, the Readiness Quiz Lead Funnel accomplishes two goals:
Empowers students to engage with a school

Equips Admissions Reps with personal insights provided directly by the prospect 
"Putting the Virtual Advisor tool on our website and offering prospective students the opportunity to take the Online Degree Readiness Quiz significantly increased the number of leads we were able to reach out to. Previously students were only able to let us know of their interest through our own online form."

Kevin Shanley,
Continuing Education Director, USU
USU reports a significant increase in Online Program leads and has been able to extend invitations to attend to twice as many qualified applicants since the implementation of the Online Degree Readiness Quiz Lead Funnel powered by Virtual Adviser.
"Comparing the number of form submissions between this year and the previous year, not only did we receive a slight increase to the leads through our own form, but in addition we received 20% more submissions from Virtual Advisor than our own form. While there were some duplicates between sources, we effectively doubled the number of prospective students we were able to extend the invitation to attend.

What's more, students who submitted through Virtual Advisor provided more information allowing us to have more meaningful conversations with them. It has proven to be a great tool for identifying those keen on pursuing their educational goals and dreams."

Kevin Shanley,
Continuing Education Director, USU
Book a demo to see for yourself if the Enrollment Resources Lead Funnels and other tools are right for your school.
The Hidden Motivations of Prospective Students
We compiled data from over 250,000 prospects in North America to provide insight into prospective students' core motivations, personality style, and triggers that drive buying decisions.
Increase leads and enrollments without increasing your budget
Discover how our conversion optimization tools can quickly and cost-effectively increase lead generation and boost enrollment.
Your prospects are already exploring your school online. Get more of them excited to inquire and book a tour today.
Try it Risk-Free for 90 days.  We guarantee results!