Once Upon a Time in Lead Generation
How Traditional Story Structure Can Aid Website and Advertising Performance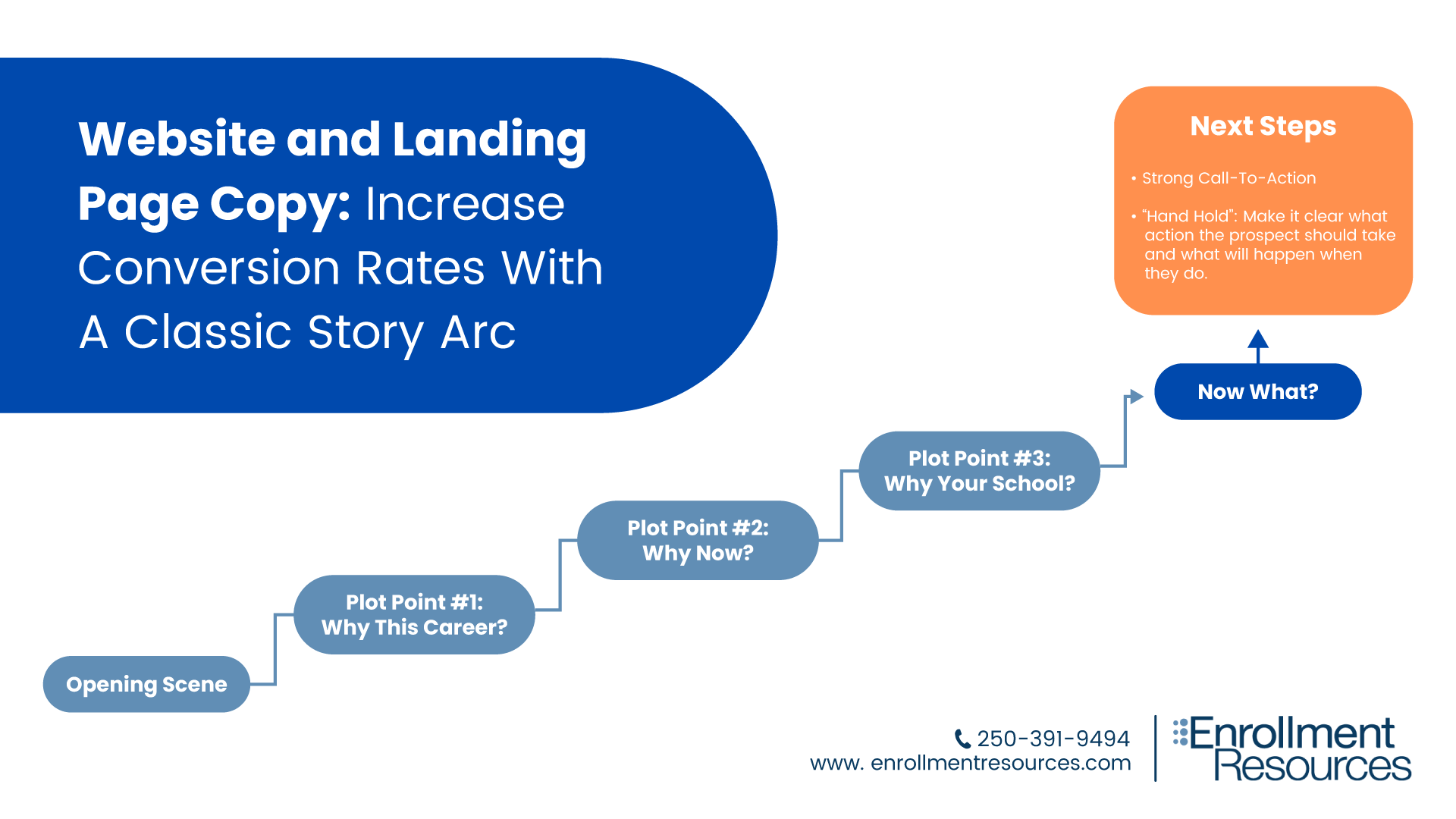 Summary
---
This article illustrates common mistakes EDU copywriters make when they promote their school's programs and offers an intuitive, easy-to-implement solution, complete with a content guide, to help you turn your website program and landing pages into top lead generators.
---
We're naturally conditioned to look for a narrative structure, to the point that our brains will try to construct it even when it's not present. When a website or landing page is driven solely by aesthetics, we typically see a non-linear approach to the copy, i.e. minimal chunks of content littered throughout a page. This layout forces your prospect to create the context for what they're reading. That's a pretty big ask for someone whose attention you might have for less than one minute. When you have random blocks of content on your website or landing page, no matter how compelling a feature or how aesthetically pleasing it fits into the design, the experience for your reader is like getting chapters of a book out of order. How you organize your content matters. Getting it right will decrease bounce rates off your site and increase prospect engagement to drive leads.
Access the Full How-To Article
In this guide, we'll walk you through a classic story arc framework and how to apply it to your content to boost lead generation.
You'll learn:
How to set the stage from the start

To establish relevance to your audience early on

When you should be talking about the school (no, you don't start here)

A system to shape your content to better engage your audience