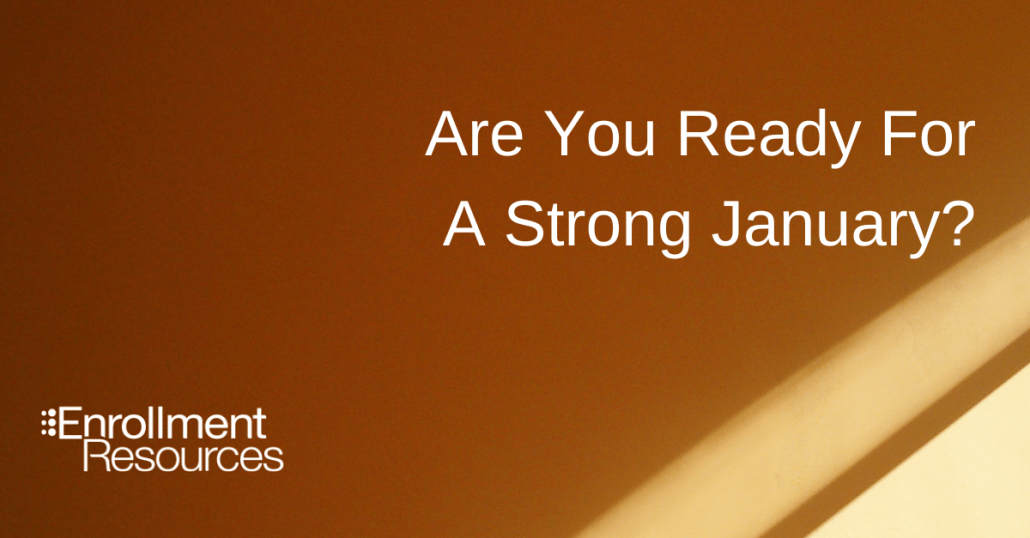 Typically this time of year, schools would start to see declines in leads through paid search advertising and inquiries from prospective students through their website as folks get busy preparing for the holidays.
But, as we have all witnessed, 2020 has been anything but typical.
June and July, historically quieter months like December, generated record-breaking numbers of lead Inquiries for many clients this year. Covid-19 has flipped the usual ebb and flow of EDU seasonality on its head.
The trends over this past year inform us not to assume that this season and new year to come will be business as usual. December may also generate record leads. Not only that, but those leads will likely be higher-intent leads.
Generally, people who reach-out in December are serious about making positive steps toward improving their lives. They are staring down a new year and sincerely considering the future they want for themselves and their families. These high-intent Explorers aren't window-shopping and don't want to push a button for more info. They are ready to apply and enroll.
Assist Your Prospects At The Right Time And Increase Your Enrollment
If you are a client of ours, make the most of the Virtual Adviser tools we have set-up with you, like the Virtual Admissions Interview Pathway. Reach out to your account manager with any questions about your pathways and those available to you.
Ensure that your team is available to offer immediate support to these high-intent inquiries.
When we think about it, the increase in leads and their future-focus makes sense. Most of us are experiencing a very different holiday this year, hunkering down at home with our smaller family bubbles.
Many people are still without work, and support payments are in danger of ending. Many folks depending on those funds will turn to education for both immediate and long-term financial reasons.
So, be ready to ensure your school is the one available to help guide them through the next steps.