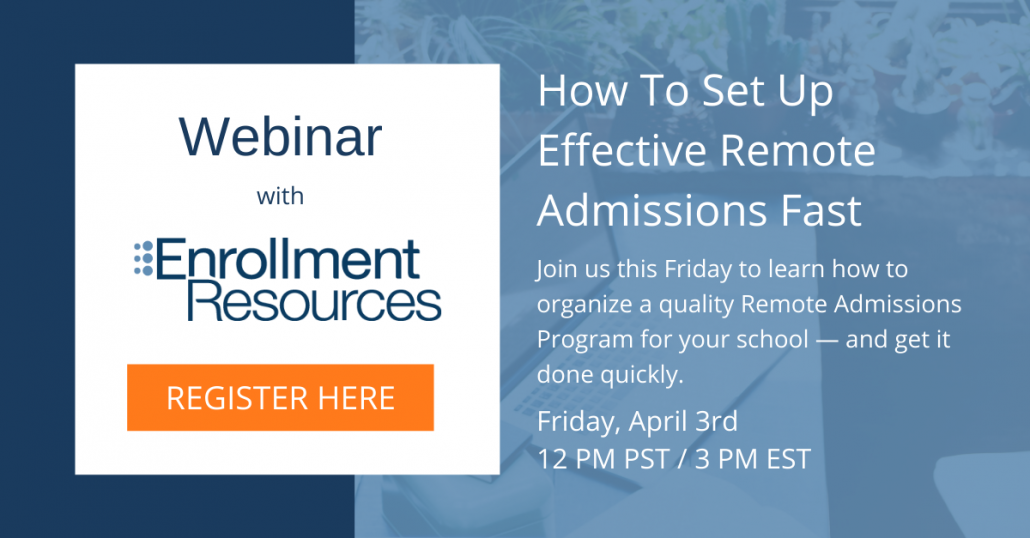 On Friday, April 3rd, at 12 p.m. PST / 3 p.m. EST, we're showing you how to organize a quality Remote Admissions Program for your school — and get it done quickly.
Join Gregg Meiklejohn, Tom King, and a special guest to learn what your team needs to get your Remote Admissions off the ground immediately and effectively.
You will learn Remote and Virtual Admissions best practices including:
Why you should hold interviews and tours virtually instead of over the phone
What you need to conduct successful virtual interviews and tours
How to provide your team with the structure that will help them succeed remotely
How to handle objections to visiting or starting
How to hold on to enrolled students
Please forward this invitation to anyone you think could benefit from training focused on keeping Admissions functioning during the crisis and beyond.